Alearezzo
Mountjoy's Music Maker
Alearezzo is a web based musical notation software which a composer or player can use in any number of ways to find new melodies, mix them with harmonies and rhythm, then arrange them into original songs.
Available on most browsers on most devices wherever interet is available. Currently, by invite only as features are transfered from native platform to web.
Check back again soon to see if you can qualify for early bird access to the new application interface.
Login For Member Benefits
---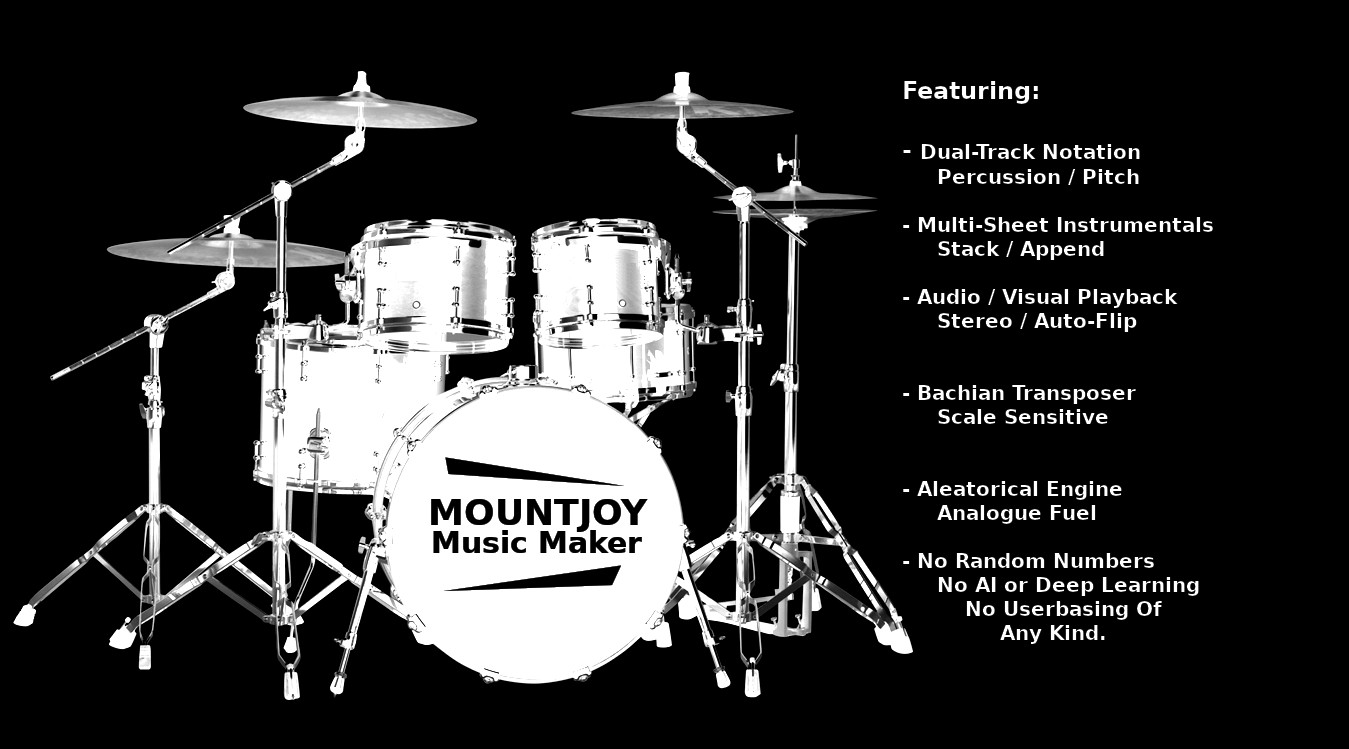 Alearezzo is based on my native Linux application, Tractatus. The port is incomplete at this time, but new features are being transfered daily. Must be logged to access this feature.